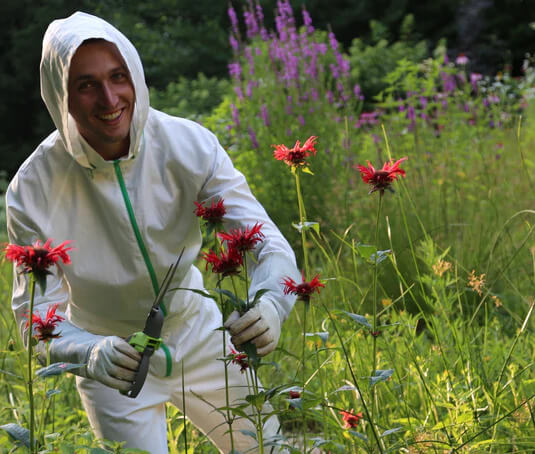 TheTickSuit protects you while you garden, walk in the woods, or hike.
There's room to bend, twist, reach. It's lightweight so you can wear it easily in the heat or over warmer clothes when it's cool. Now go out and enjoy!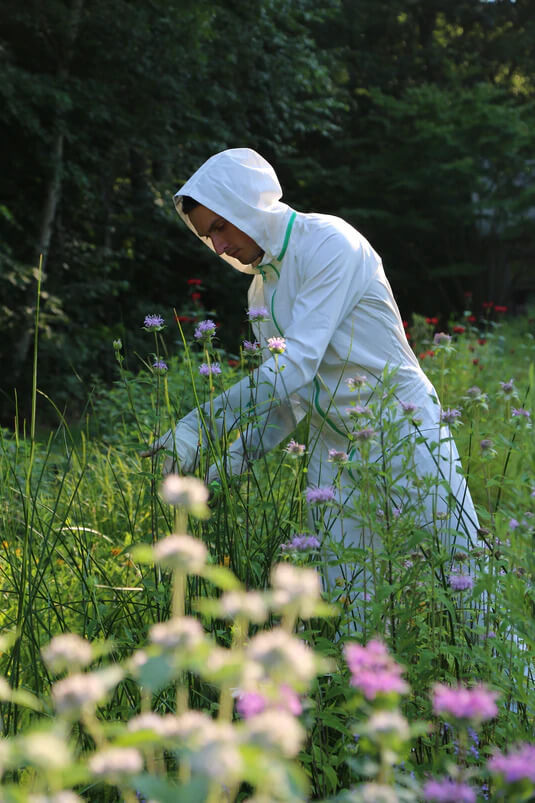 TheTickSuit provides a tough barrier for ticks. It is 100% cotton and breathable.
You'll find thumbholes, foot stirrups, reinforced knees and a removable hood.
Two pockets - for your cell phone or other need.
When your work is done, remove TheTickSuit outside and keep the ticks out of your home. Put the suit in our bag and right in the dryer or washer.
This garment serves as a physical barrier. It won't prevent the development of a tick-borne illness if you do get bitten. Want even more protection? You may want to spray your suit with permethrin or another insecticide.
Learn More